This product is used to reduce and eliminate foaming issues with your hot tub water.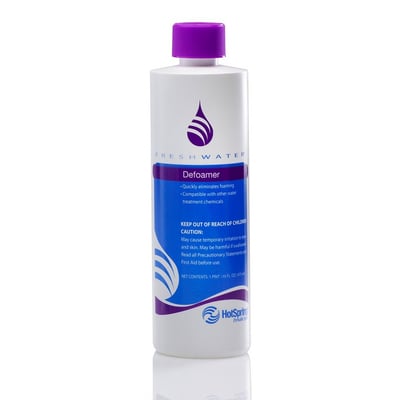 THIS PRODUCT IS NOT FOR USE IN SALT WATER SYSTEM-EQUIPPED HOT TUBS!
This product is a band-aid. It will NOT remove foam that is already existing in a hot tub.
It is intended to eliminate foaming issues before they arise while soaking in a hot tub. The best way to eliminate foam is by not introducing foam-forming agents in the first place. The best way to prevent foam is by not washing swim suits with detergents that will cling to fabric and get agitated in the waters of a hot tub. Use a rinse cycle free of detergents in order to prevent foaming.
You can purchase this product at our e-store by clicking here!