This product helps break down impurities in the water and reduces grime build-up and odors.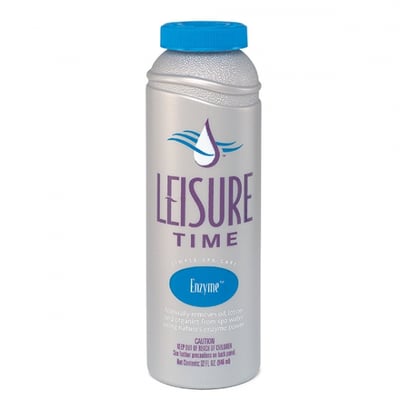 DO NOT USE IN HOT TUBS EQUIPPED WITH A SALT WATER SYSTEM.
Enzyme Natural Water Conditioner is a blend of natural enzymes that breaks down oil, lotion, and organics that cause unsightly scum lines and odors in water. As a result of this breakdown of impurities, it increases the clarity of the water.
Helps to reduce maintenance of filter and hot tub surfaces.
USAGE: Apply 2 tablespoons per week to be effective.
Compatible with chlorine, bromine, and ozone sanitation systems.
You can purchase this product at our e-store by clicking here!